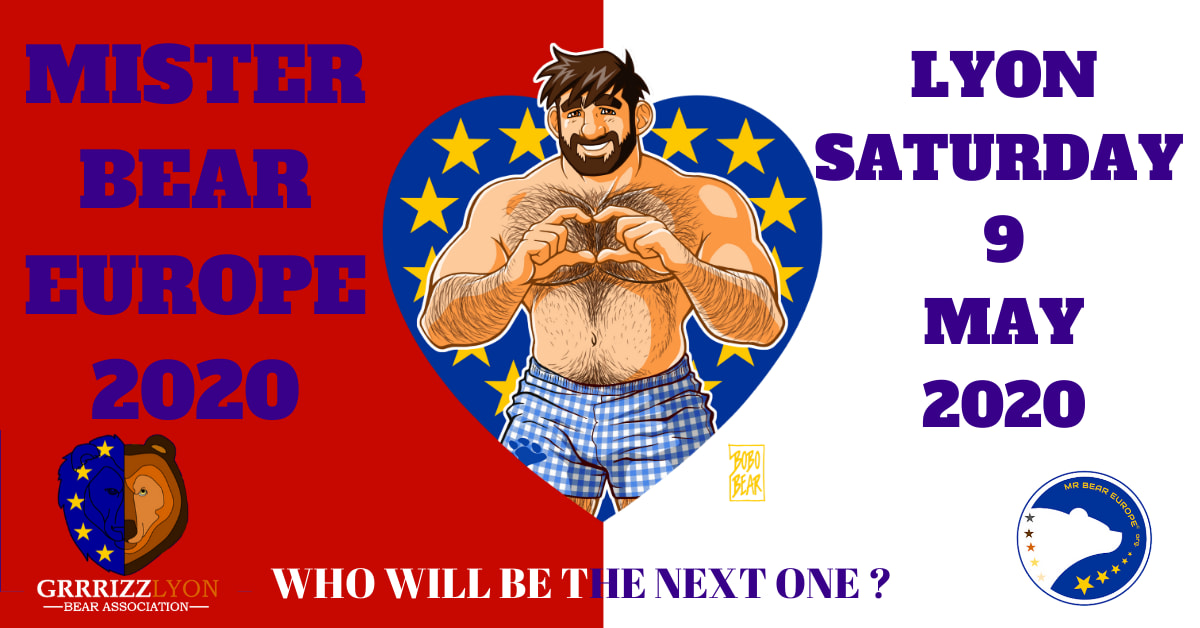 MR BEAR EUROPE 2020 Election Party will take place on Saturday 9 May in Lyon, France!
More information to come on the events of the election weekend (7-9 May 2020).
La soirée d'élection de Mr Bear Europe 2020 aura lieu le samedi 9 mai à Lyon. Plus d'informations à venir sur les évènements du week-end!
The Election Night will be held at the Ficelle (65 Boulevard des Canuts, 69004 Lyon, Metro Line C: Henon)!
Other events will take place in the the heart of Lyon, Presqu'île (Metro Line A: Hôtel de Ville, Cordeliers, 69001 & 69002 Lyon) See you soon in Lyon for this European event of the Bear LGBTQI + community.
Mr Bear Europe Title is created in Cologne, by MR BEAR EUROPE ORGANIZATION Mr Bear Europe Org.
GRRRIZZLYON Bear Association, for Bears and Bears lovers! GrrrizzLyon